Delivery will be unavailable due to holiday.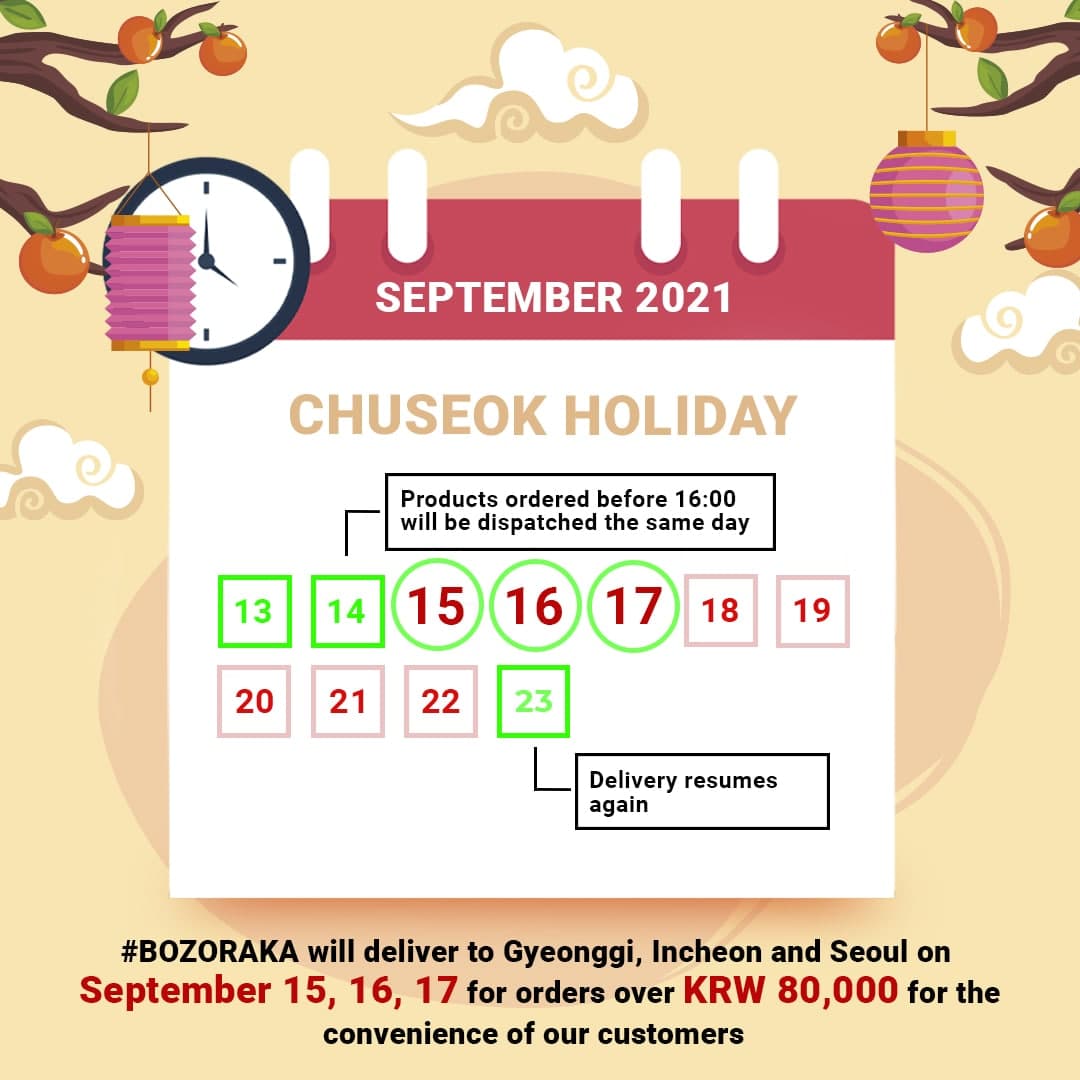 📌 Chuseok Korea - We are announcing changes to our delivery service for the upcoming Chuseok festival.
⚡️ We will ship orders at the usual time by 16:00 on September 14th. For orders placed after this date, the delivery service will resume on 23 September.

✨ #BOZORAKA will deliver to Gyeonggi, Incheon, and Seoul on September 15, 16, 17 for orders over KRW 80,000 for the convenience of our customers✅