Great news: 8-9 February orders will be delivered to Gyeonggi-do, Incheon, Seoul.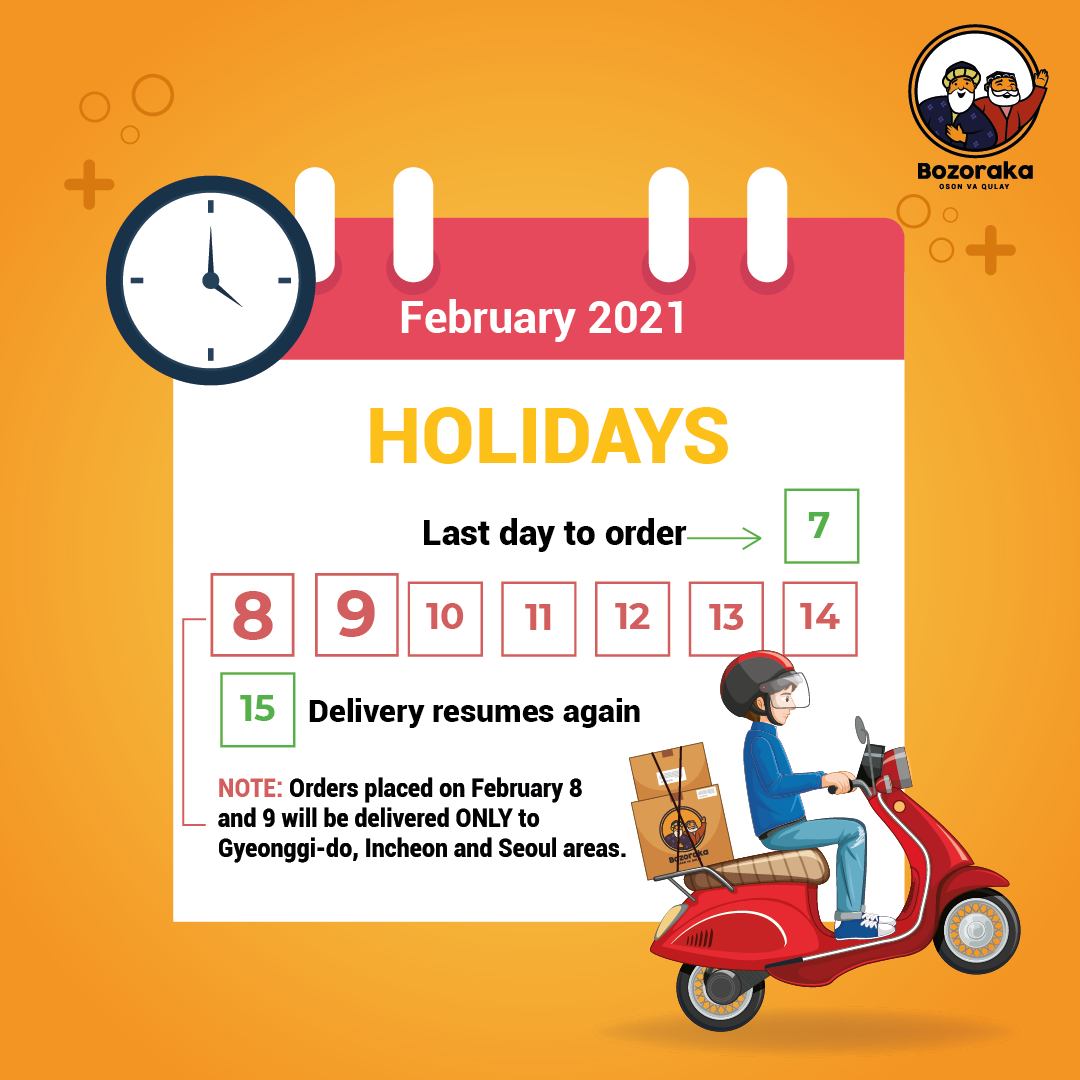 Dear BOZORAKA 🌟Users!
We BOZORAKA team doing our best to make your shopping easier and with best of efforts managing to deliver your orders made on 8-9 February to you before Seollal holiday. We are always at your service and we would be really pleased if this brings you least help to have a great Holiday.
Applicable areas: Gyeonggi-do, Incheon, Seoul.