Moo-licious dairy products!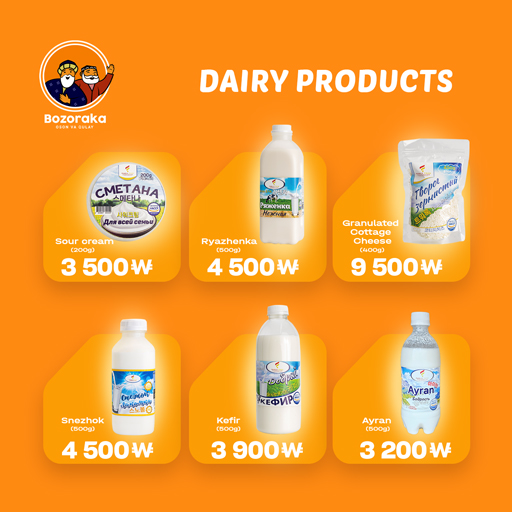 A natural fresh dairy with a great taste - targeting good health!
1. Fresh sour cream is a real paradise for gourmets!
2. Enjoy the delicate and pleasant taste of each serving of ryazhenka, which will give you vigor and energy for the whole day.
3. Our granulated cottage cheese is the perfect combination of simplicity and taste.
4.Give yourself moments of unforgettable taste with the dairy product Snezhok!
5. Take a step towards healthy life with natural and healthy kefir!
6. Enchant your taste buds with cool and refreshing ayran!
👉 #dairy